iCSD 2020
Du 08/01/2021 au 10/01/2021
Lyon - France
---
Accueil
Restrictions due to the coronavirus force us to postpone the ISCD Conference.
New dates: from 8th to 10th of January 2021.

All participants that have already paid there registration fees have been contacted by email.
Thank you for your understanding and we hope that we will welcome you in Lyon in a few months !


Dear colleagues,
We are looking forward to seeing you at the 4
th
International Conference on Spreading Depolarization (iCSD) held on
8-10 January 2021 in Lyon, France
.
Following the purpose of the COSBID to promote translational research on spreading depolarization, iCSD 2020 will involve discussions about fundamental mechanisms of spreading depolarization as well as ongoing and future applications at the bedside. The interest of neuroscience and neurocritical care communities towards spreading depolarization is growing. Therefore, we are glad to announce that iCSD will be connected to the
11th EuroNeuro meeting
, which will be held in Paris from the 22
nd
to the 24
th
of April 2020. EuroNeuro is a biennial multidisciplinary meeting aimed at gathering neurologists, neurosurgeons, neuro-intensivists, neuro-anesthesiologists and basic neuroscientists, to discuss new updates on neuro-anesthesia and neuro-intensive care interdisciplinary neuroscience.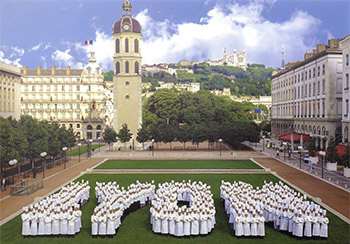 iCSD 2020 will take place in Lyon which has become one of the favorite French destinations among international visitors. Lyon is the 2
nd
cultural city in France according to the Journal des Arts, just after Paris. Indeed, Lyon is a concentration of the French "art de vivre": a city on a human scale that offers all the best that France has to offer with its many museums, restaurants, concert or theater rooms. You can also stroll through the city's historic districts, such as Vieux Lyon and its traboules, the slopes of the Croix-Rousse, Fourvière and its breathtaking view. Lyon is a historic city listed as a UNESCO World Heritage Site since 1998, making it the 2
nd
most important Renaissance site in Europe after Venice.
In order to give you a magnificent overview of our city, we will organize a gala dinner on a barge that will travel on the two rivers of the city center.
We look forward to welcoming you in Lyon!
Baptiste Balança, Stéphane Marinesco, Moncef Berhouma
Hospices Civils de Lyon, department of neuro-anesthesiology and neuro-intensive care
Lyon Neuroscience Research Center, team TIGER